Good Morning Everyone! WOW...it's Wednesday already! I'm flying with my husband to Phoenix today. My son got a job in Redding, California and starts next Monday. We're flying there to help him move. I think we're driving the U-Haul. I must admit that I'm a little nervous about flying, but I'm prepared with gloves, masks and my Thieves Hand Sanitizer. I'm not sure about the masks...so many say they don't protect. Well...we're going and I'm just praying for Gods protection.
For the next few days (we'll be driving back Thursday and Friday), I'll be sharing some GREAT tutorials! I hope you enjoy them! Here are a couple of CUTE Easter or Spring cards to inspire you!
All images © 1990-2020 Stampin' Up!®
●
Stamp Set: Full of Happiness (151539)
●
Card stock: Whisper White (100730), Gray Granite (46983)
●
Ink: Gray Granite (147118), Memento Black (132708), Pumpkin Pie (147086), Pineapple Punch (147141)
●
Tools & Accessories: Gray Granite Ribbon (147656), Stampin' Blends Gray Granite (149535)
●
Designer Series Paper: Bird Ballad (149592)
●
Base: Gray Granite 4¼"x5½"
●
Card stock No. 1: Whisper White 5½"x3½"
●
Designer Series Paper: Bird Ballad 1¼"x5½"
●
Score and fold 5½" and 8½" of Gray Granite card Stock in half.
●
Adhere strip of Bird Ballad paper to bottom of base.
●
Stamp bird in Pineapple Punch, beak and feet in Pumpkin Pie and eyes in Memento Tuxedo Black Ink.
●
Color base with Gray Granite Stampin' Blend.
●
Stamp "Here's to a new beginning" in Gray Granite ink.
●
Adhere to base, leaving a 1/4" strip of Gray Granite cardstock showing along the top.
●
Tie Gray Granite Ribbon around card.
All images © 1990-2020
Stampin
' Up!®
·
Stamp Set: Full Of Happiness (151539)
·
Secondary Stamp set: Under My Umbrella (151518)
·
Cardstock:

Gorgeous Grape ( 146987) Whisper White ( 100730) Basic Black 121045)
·
Ink: Gorgeous Grape (147099) Crushed Curry ( 147087) Flirty Flamingo (147052) Memento (132708) Pumpkin Pie (147086) Soft Suede ( 147115)
·
Tools & Accessories: Hand-Lettered Prose (149550) Champagne Rhinestone Basic Jewels (151193) Old Olive Combo Stampin' Blends (144597) Flirty Flamingo Combo Stampin' Blends (147278) Basic Black Stampin' Write Marker (100082) Paper Snips (103579) Paper Trimmer (152392) Subtle 3D folder (151775) Wink Of Stella Glitter Brush (141897) Bone Folder (102300) Multipurpose Liquid Glue (110755) Stampin' Dimensionals (104430) Mini Stampin' Dimensionals (144108)
·
Designer Series Paper: Pleased As Punch (153558)
·
Card Base: Gorgeous Grape Cardstock 5-1/2" x 8-1/2"
·
Cardstock #2:

( 2 ) Whisper White layer 4" x 5-1/4"
·
Score and burnish your card base at 4"-1/4"
·
Stamp one chick using Crushed Curry ink in the middle of one piece of whisper white cardstock.

Next stamp the chick again onto a post it note and cut it out.

Use the post it note chick as a mask.

Now cover Crushed Curry Chick with the mask.

Stamp the Flirty Flamingo chick on the right side making sure you stamp partially onto the mask.

Next stamp the Gorgeous Grape chick on the left in the same manner
·
Color all the chicks using Wink Of Stella Glitter Brush
·
Emboss the stamped chick piece of cardstock with the subtle 3D folder.
·
Cut out the word PEEPS using the dies and Basic Black Cardstock and adhere the letters to the bottom right side of the card using liquid glue.
·
Stamp and cut out the little flowers from the Under My Umbrella stamp set, color with the blends.

Place them onto the P's using mini dimensionals.
·
Add a Rhinestone to the center of each flower
·
For the Hello Banner stamp a piece of scrap Whisper White cardstock using the the stamp from Under My Umbrella and the stampin' write marker.

Only ink up the HELLO on the stamp that says HELLO SUNSHINE.

Using your snips cut the flag ends.
·
Cut a piece of the pink stripe on the designer series paper snip the end like a flat and layer the banner onto the card using liquid glue.
·
Now add your HELLO to the pink banner using a dimensional
·
Stamp the second piece of Whisper White cardstock as desired and layer it into the inside of your card using liquid glue.
Thanks so much for stopping by today!
Have a wonderful Wednesday! Stay SAFE & WELL!!
SALE-A-BRATION is ENDING SOON!! For EVERY $50 you spend (before tax and shipping) you can choose a FREE item from the SALE-A-BRATION Brochure!!
Y!! I LOVE THIS TIME OF YEAR!
Here's what you'll get only from me, with a $50 order
(before tax & shipping)
and
Use the March Hostess Code!
One Darla Daisy for every $50 spent (before tax& shipping). When you have 10 Darla Daisies you can choose $40.00 of Stampin' Up! product(s) of your choice from me! Just email me your choice!
The projects we make in my March classes! Here's what were making this month!
You'll also receive this months gift
when you spend a minimum of $50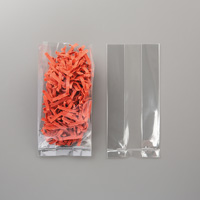 3 x 6 Gusseted Cellophane Bag
(A $5.00 Value)
REMEMBER...use the March hostess code

JAD9JGZY

and place a minimum order of $50 (before tax and shipping) and you'll get goodies from me!! These will be mailed separately the first week of April.