Hello there and good Tuesday evening! Super late getting my video posted today...I had to go down the mountain and run lots of errands! I also was able to meet up with my brother for coffee! I don't get to see enough of him!!
The Holiday Catalog goes LIVE tomorrow and I wanted to share some great embossing folders with you. They're easy to miss in the catalog so I thought a video would be FUN!
Here are a some photos of the embossing folders from the video....hoping you can see the wonderful detail they create!
Well...that's it for today! Stop by in the morning to see what I've been up too! Enjoy your evening and THANKS BUNCHES for stopping by!
...here is this month's HOSTESS CODE...use ONLY if your order is less than $150 before tax and shipping or if you DO NOT attend one of my personal classes!
REMEMBER....use this months hostess code
FGYGZMR9
and place a minimum $50 order (before tax and shipping)...and you will also receive the gift pictured below ABSOLUTELY FREE!
Colored Doilies (a $4.50 value)
.
* 24 doilies - 6 each of 4 colors: Coastal Cabana, Flirty Flamingo, Grapefruit Grove, Old Olive
* 3" (7.6 cm)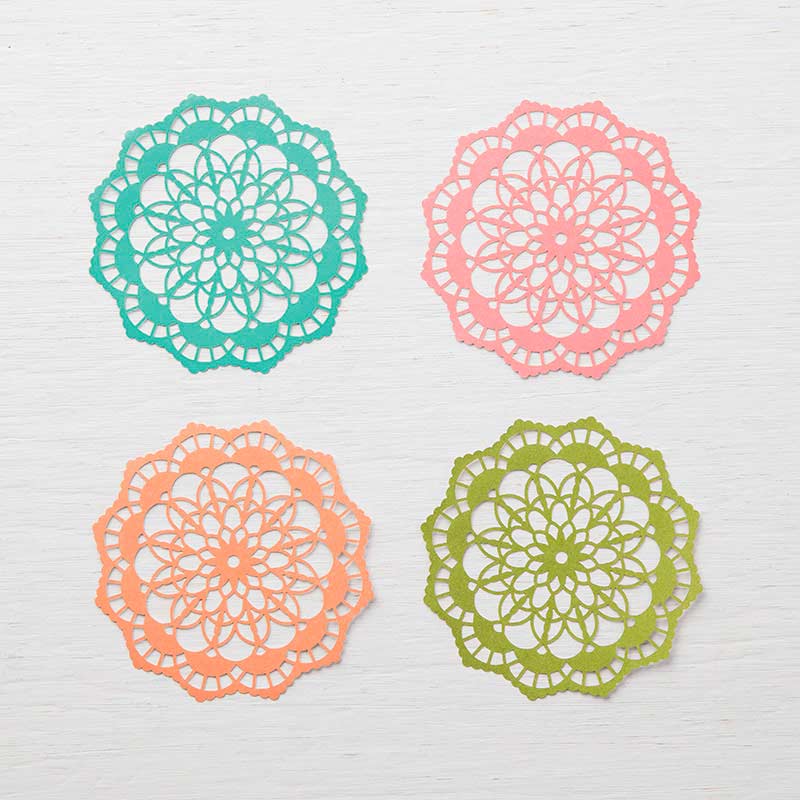 You'll also receive the following...
One Darla Daisy for every $50 spent (before tax & shipping)
The projects we make in my September classes! Here's what were making this month!
If your order is $150 or more, DO NOT use the code because you will receive hostess credits. You will get the gift from me FREE automatically along with
the projects we make in my September classes!
Your FREE gifts will be shipped separately and will be shipped during the 1st week in October or before if possible or along with the free class items if you order the bundle.
If you have ANY questions...please contact me! I'm here to help!